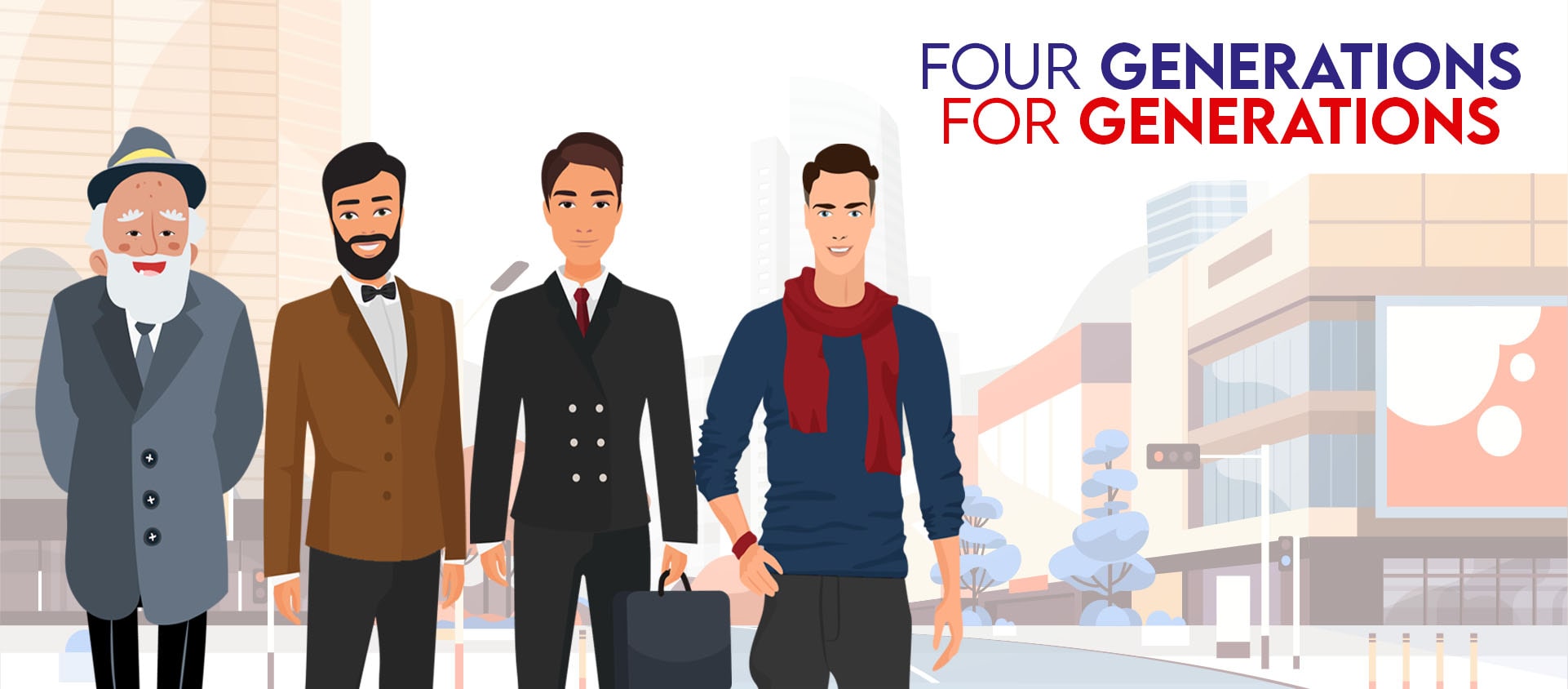 Anand Modi is the Founder of realty powerhouse Modispaces, one of the best real estate services in India. After transforming and guiding his company to stellar heights, he adopted the moniker Anand Modi Inspirzz, to use his story and experiences as a means to positively better the lives of those around the world.
He marches on to inspire others through his work, and helps them discover the positives in their lives. AMI is primarily invested in creating a culture of accomplishment with purpose.
Anand Modi INSPIRZZ, Always!
AMI came into being simply because of the brilliance of Anand Modi's thoughts, business ideas and concern for the people he engages with, be it at work or on the personal front. At AMI, people hold the prime of place, and their needs are treated as its own. As an entrepreneur, one has to often shoulder the tremendous responsibility of contributing towards the betterment of others and society at large. Anand is not only aware of this responsibility but is also a living, breathing, example of having successfully embraced it. AMI is committed to positively instil and maintain a sense of hope in people's lives by guiding everyone through an attitude of Unshakeable-Confidence.
The Modispaces Legacy
Since its inception, Modispaces has addressed the smallest needs of its clients by offering quality housing solutions. Backed by a strong legacy that spans over five decades, Modispaces is now managed by fourth generation entrepreneurs who have carved a niche for themselves in the world of real estate
Attributes of excellence, quality and self-financing – with a fresh new perspective of environmentally conscious spatial design – have enabled Modispaces to successfully deliver one of the best real estate services in the country.
The company has delivered over 56 residential & commercial projects till date. And is currently developing over 2 Lakh Sq.ft. of prime real estate with another 10 Lakh Sq.ft. in the works.
The man behind the stellar rise of Modispaces is none other than its founder – Anand Modi. Adopting the moniker Anand Modi Inspirzz, this modern-day visionary has shouldered the responsibility of empowering and changing people's lives through his redevelopment work.
Modispaces Ganges
Live above the crowd, experience luxury like never before.
Realty powerhouse Modispaces unveils yet another iconic landmark – Modispaces Ganges.
Modispaces Ganges combines the allure of an ultra-modern aesthetic with tranquil surroundings resplendent with divine temples in the vicinity, thoughtful play areas for your little ones, exclusive spaces for senior citizens, an awe inspiring sky lounge that offers panoramic views of the city, hi-tech smart parking, there's something for everyone.
Modispaces Valley View
Modispaces Valley View combines the appeal of super-exclusive, modern amenities with a peaceful environment, sure to win the hearts of everyone in your family. The property houses a divine grotto, a vibrant play area for your little ones, and a Yogalaya to ensure overall well-being. Along with modern amenities that make life super convenient, features such as rainwater harvesting and solar panels ensure sustainable living.
Modispaces Volga
Realty powerhouse Modispaces unveils its latest residential landmark – Modispaces Volga.
Located in the heart of Borivali, this twenty storey earthquake-resistant masterpiece offers the perfect blend of connectivity, abundant green spaces and lavish amenities.
Modispaces Volga promises an experience of uncompromised luxury, it also plays its part in being environmentally sensitive. From solar panels to rain water harvesting, sustainable living now comes with style.
Modispaces Volga was born by a well thought and planned strategic move by Anand Modi Inspirzz. Since two societies had to be involved in its creation, it was imperative to get people to see the bigger picture.
Modispaces AmiZarna
Charming homes to turn your dream lifestyle into reality.
Modispaces presents AmiZarna, a dazzling residential property, by the pioneers of modern living. Nestled in an ever-buzzing yet quaint surrounding, this exclusive property boasts of ultra-modern amenities, gorgeous living spaces, expansive common areas and pleasant views.
Modispaces AmiZarna is strategically located to ensure you experience the best of the locality. This unmatched convenience is intertwined with features that will make your family smile! Thoughtfully designed play areas for children, a sprawling terrace garden, gorgeous views, a state-of-art gym, modern amenities, and environmentally smart features such as water efficient fixtures, rainwater harvesting and solar panels make AmiZarna the ideal choice for big and small families alike.
Testimonial
We invited tenders for redevelopment for our society. One of the tender was of Modispaces. We enquired about all the builders and scrutinized them. After doing site visits of builders past projects, Modispaces quality of construction was liked by us. Doing further enquiry on Modispaces on their financial status and holdings, which turned out to be sound. Their company being fully family owned and operated makes the reliability on them much better and also their communication with us has been fruitful and accommodating.

Mr.Vijay Nagwekar

(Sunil C.H.S. - Committee Member, Borivali.)

My positive experience dealing with Mr. Anand Modi and his Team of Modispaces Real – Estate Pvt. Ltd. Is that they are Approachable, Understanding, Flexible, Trustable and hard working in getting the work done Faster.I was really surprised when they got the conveyance within 20 days, which was beyond my expectation. They are following the path of Sincerity and hard work.

FredrickAndew Sequeira

(New Amrut – Secretary, Malad(W))

Our building state was bad and weak. We decided to then go for redevelopment for which we called for tenders through PMC. Amongst several tenders, Modispaces was one of them and we found them to be professionally strong and sound. We did a survey too of their reputation. Their credibility in the market was very good and well known. On submitting them the work we also got it verified by our area's architect and he too gave a thumbs up to it. Their family being fully involved in the business, their coordination is very strong and safe.

Mr.Peter Dsouza

(Sai Ankur C.H.S. - Committee Member, Malad.)

Our experience with Modispaces has been very good and accommodating. Modispaces Director Mr. Anand Modi has had an approach that is full of confidence and discussions with him have been very healthy. We've been happy with their work conduct and handling of our property's redevelopment.

Mr.Ashok Saxena

(Akash C.H.S. - Secretary, Malad.)

Mr. Anand Modi of Modi Spaces is truly a Gentleman blessed with Passion, commitment, dedication and his easy Accessibility makes him a Reliable friend Truly therefore I say.

Reliability Thy name is Modispaces. Their dealing with us is like a family. We have had all ears and the best of response for everything!

David Lobo

(, Sai Akashdeep - Secretary , Malad (W) )

Our purpose for redevelopment was going know forn3and a half years but could not narrow down to a construction company viable for going ahead. On meeting up with Mr. Anand Modi, owner of Modispaces, we were guided and made to understand the procedure and processes of redevelopment meticulously. We narrowed in from various builders only on Modispaces after we did a thorough back check on them too. Our experience with Modispaces has been up to our satisfaction and all the protocols that a builder has to fulfill for the redevelopment society's members, have been met on time by Modispaces.

Mrs.Neha Sharad

(Sai Amit C.H.S. - Committee Member, Malad)

Investing with Modispaces is value for money. The experience with the associates is fantastic. The warm welcome from Keshav Modi makes you feel at home. The flat has very good ventilation and very good celing height. Modispaces lives up to their tag line. Badhiya ghar Lijiye Parivaar Ko Khushiya Dijiye.

Dennis Fernandes

(Modispaces Pearly Shell, Malad)