Society Redevelopment
Redevelopment refers to any new construction on a site that already has pre-existing users. In other words, redevelopment means doing away with old buildings and structures that have outlived their use, and building new ones by embracing modern and prevalent technologies.
Redevelopment helps you rebuild structures that are beyond repair, have become dilapidated due to the vagaries of weather, regular wear and tear, or age and which are unable to withstand further stress even with state-of-the-art infrastructure and methods.
Why Modispaces should be approached for redevelopment?
Redevelopment is completely different from normal land development. It requires necessary legal steps prior to commencement of construction. Many societies may have legal complications like:
Lack of Conveyance
Lack of proper Documents / Old Plans
Errors in Property card
Incomplete members' documents
Land not sub-divided properly
These legal issues have to be dealt with properly before any new construction can be undertaken. This is where the work of an experienced developer with resources, experienced team, and dedication come in handy.Modispaces caters to all the requirements and procedures related to redevelopment without any hassles. With four generations of experience in the real estate industry, we offer unmatched expertise in:
Procurement & development of land
Extension of old buildings
Redevelopment of old and dilapidated structures
Procurement & development of land
Extension of old buildings &
Redevelopment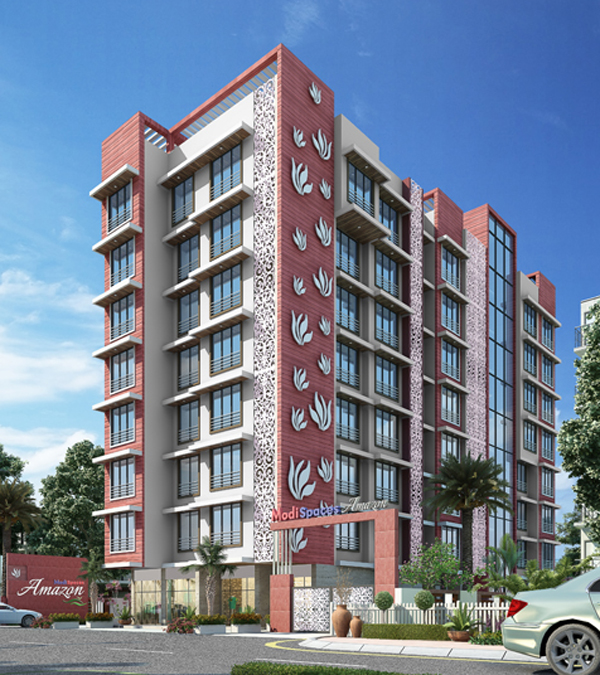 Our Redevelopment Process
Step 1
Society contacts ModiSpaces

Step 2
We conduct an assessment & make an offer
Step 3
Give Letter of Intent (79A) upon agreement to offer
Step 4
Development Agreement (DA) is signed
and plans are approved by MCGM (IOD)

Step 5
Residents temporarily relocate
and old structure is demolished

Step 6
Commencement Certificate is procured from
MCGM (CC) and construction begins
Step 7
Project is completed and Occupation
Certificate (OC) is obtained

Step 8
Residents move back into a brand new society
& Share Certificates (SC) are issued
Testimonials
Our purpose for redevelopment was going know forn3and a half years but could not narrow down to a construction company viable for going ahead. On meeting up with Mr. Anand Modi, owner of Modispaces, we were guided and made to understand the procedure and processes of redevelopment meticulously. We narrowed in from various builders only on Modispaces after we did a thorough back check on them too. Our experience with Modispaces has been up to our satisfaction and all the protocols that a builder has to fulfill for the redevelopment society's members, have been met on time by Modispaces.

Mrs.Neha Sharad

(Sai Amit C.H.S. - Committee Member, Malad)

Mr. Anand Modi of Modi Spaces is truly a Gentleman blessed with Passion, commitment, dedication and his easy Accessibility makes him a Reliable friend Truly therefore I say.

Reliability Thy name is Modispaces. Their dealing with us is like a family. We have had all ears and the best of response for everything!

David Lobo

(, Sai Akashdeep - Secretary , Malad (W) )

Our experience with Modispaces has been very good and accommodating. Modispaces Director Mr. Anand Modi has had an approach that is full of confidence and discussions with him have been very healthy. We've been happy with their work conduct and handling of our property's redevelopment.

Mr.Ashok Saxena

(Akash C.H.S. - Secretary, Malad.)

Our building state was bad and weak. We decided to then go for redevelopment for which we called for tenders through PMC. Amongst several tenders, Modispaces was one of them and we found them to be professionally strong and sound. We did a survey too of their reputation. Their credibility in the market was very good and well known. On submitting them the work we also got it verified by our area's architect and he too gave a thumbs up to it. Their family being fully involved in the business, their coordination is very strong and safe.

Mr.Peter Dsouza

(Sai Ankur C.H.S. - Committee Member, Malad.)

My positive experience dealing with Mr. Anand Modi and his Team of Modispaces Real – Estate Pvt. Ltd. Is that they are Approachable, Understanding, Flexible, Trustable and hard working in getting the work done Faster.I was really surprised when they got the conveyance within 20 days, which was beyond my expectation. They are following the path of Sincerity and hard work.

FredrickAndew Sequeira

(New Amrut – Secretary, Malad(W))

We invited tenders for redevelopment for our society. One of the tender was of Modispaces. We enquired about all the builders and scrutinized them. After doing site visits of builders past projects, Modispaces quality of construction was liked by us. Doing further enquiry on Modispaces on their financial status and holdings, which turned out to be sound. Their company being fully family owned and operated makes the reliability on them much better and also their communication with us has been fruitful and accommodating.

Mr.Vijay Nagwekar

(Sunil C.H.S. - Committee Member, Borivali.)